This is another one of the fun things I found on
5MinutesForMom
. It's like a challenge to get something done in your house, or whatever else you need to do, and tackle it! So I played along for the first time. I decided to tackle my drawers in my kitchen that needed some serious attention! Warning: If you are a "neat freak" these pictures could be hazardous to your health! Here are the before pics of the 3 drawers I tackled:
My silverware drawer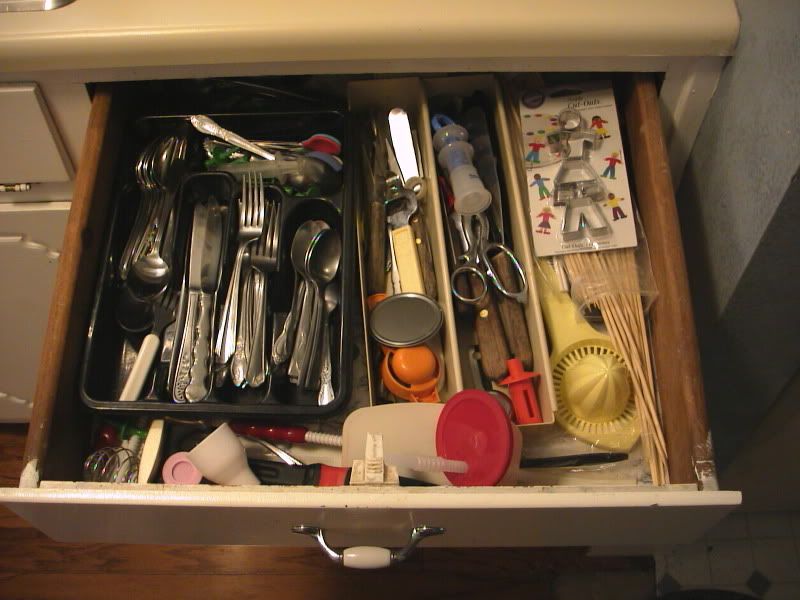 My bread/handtowel/bib drawer (I know, strange combination!)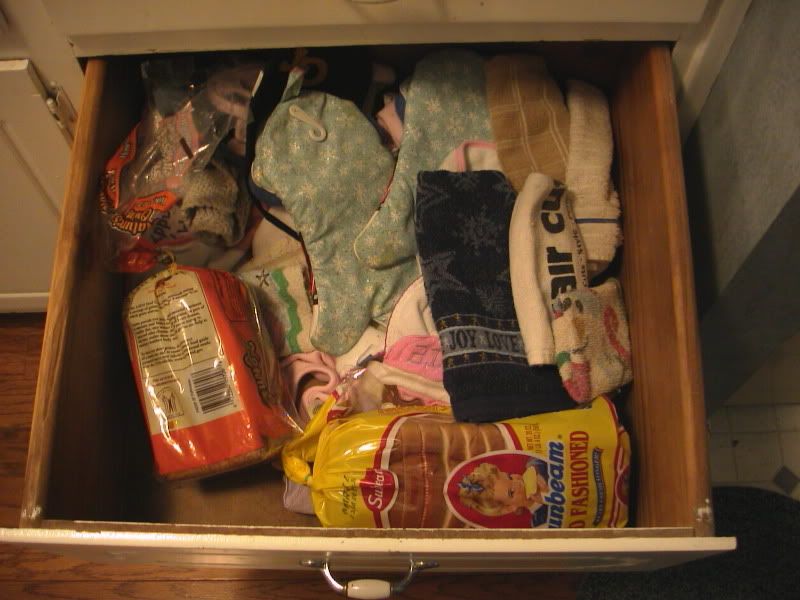 Misc. dishes drawer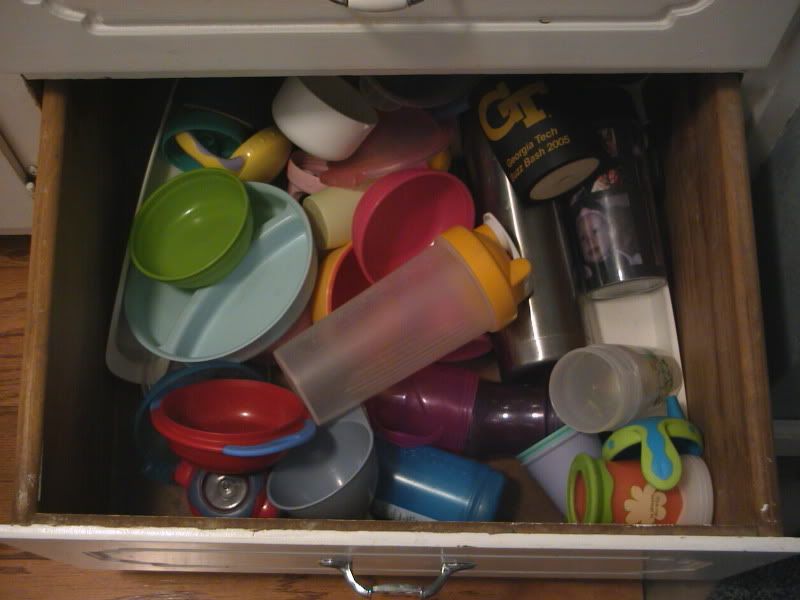 And After!!!
Silverware drawer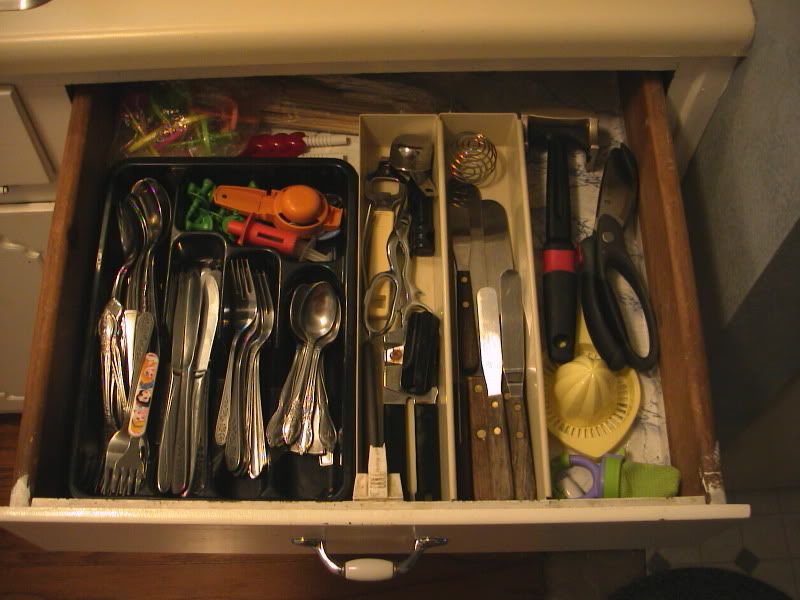 Bread/Handtowel - no more bibs (Ruthi hasn't used them in forever!)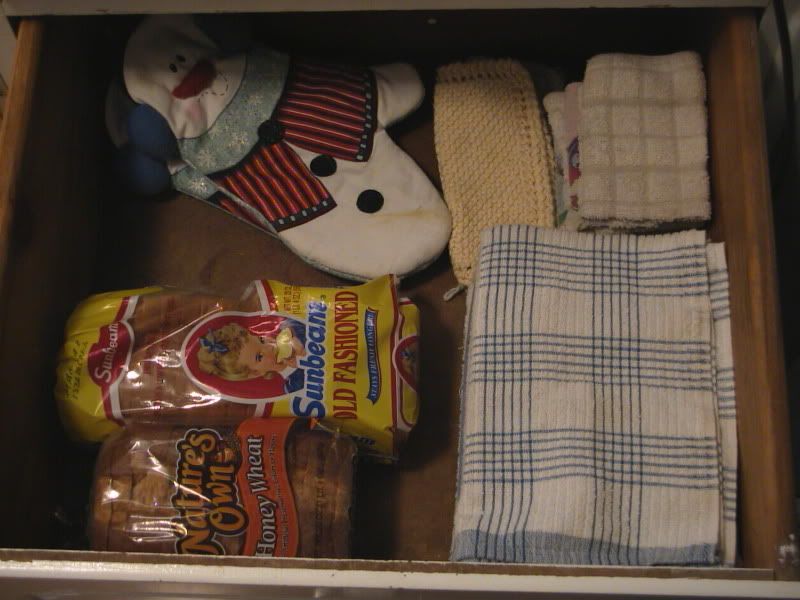 Misc. Dishes - got rid of the ones we didn't need and was able to put Ruthi's cups that didn't really fit in the cabinet here.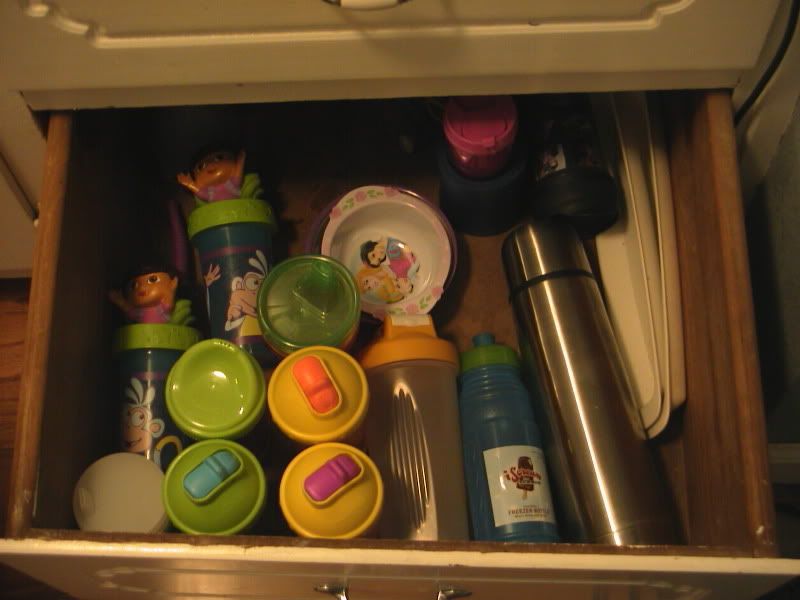 And lastly, the stuff that came out of those drawers that is heading to the thrift store!!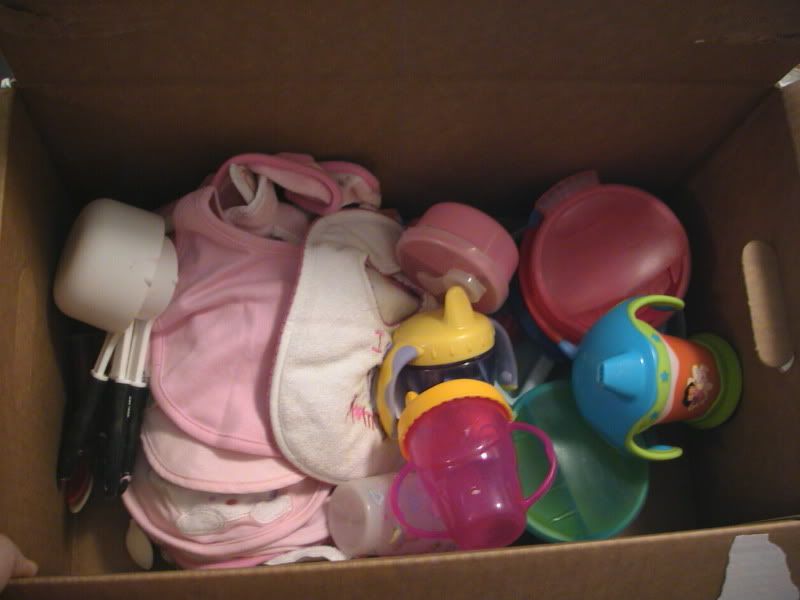 That feels GOOD!!! Now, what should I tackle next?
And for those of you that really just want to know what's going on with the kids, see post below for the latest.
One more thing - you may have noticed I added a counter to the right - I so wish I had thought about/known how to do this from the beginning - it would be cool to know how many visits I've had from day one. But I'll know from here on out! (added it last week).