OK, so just this past week I came upon a fun blog for moms. It is called
5MinutesForMom
and I have found lots of fun things there already that I plan to participate in. Today there is a photo tag from
Adventures in Babywearing
asking us to post a picture of ourselves showing our "bump" (pregnancy photo). So I am doing just that. This photo was taken when I was about 7.5 mos. pregnant with Ruthi. Unfortunately, I don't have pictures from when I was carrying CJ, in part due to the fact he made his appearance so early, and also because I wasn't very good at documenting things at the time.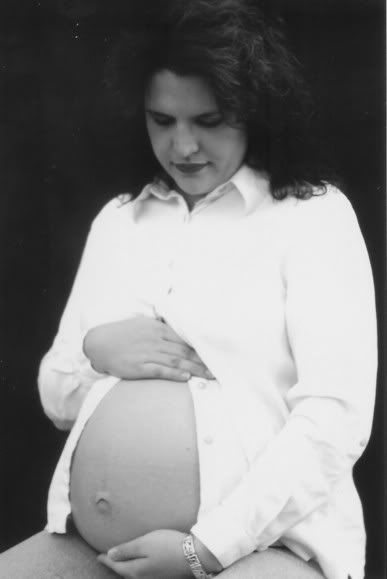 I really wish I'd had some more bare belly pics taken, in different poses, but at least I got this one. I so LOVED being pregnant, and getting to experience it completely this time around. Some days I really miss that part of my life and for a moment want to do it again. Then I come back to reality. Sometimes though, I do wish I could relive certain moments!
I decided to come back and add a few more of my favorites.