The last 3 days here have been so beautiful - warm and breezy. We've had the windows open and the fresh air has been so nice. Yesterday we spent a little bit of time outside enjoying the sunshine and the warmer temps. I thought I'd share a few pictures of the kids. The sun was so bright that I couldn't get the lighting right with my camera, so I lightened them, which is why the first 3 look a little grainy.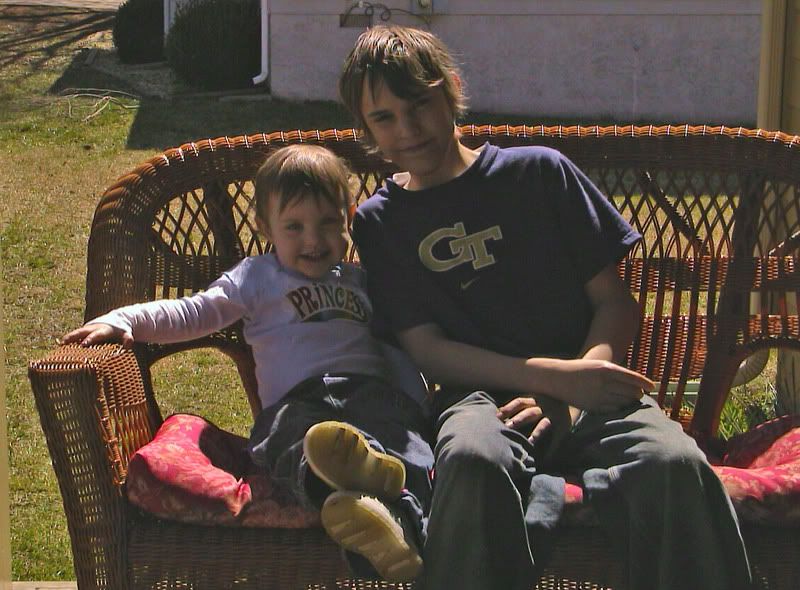 I bought this little slide from the neighbor's yardsale last year for $5 - great investment! Ruthi loves it.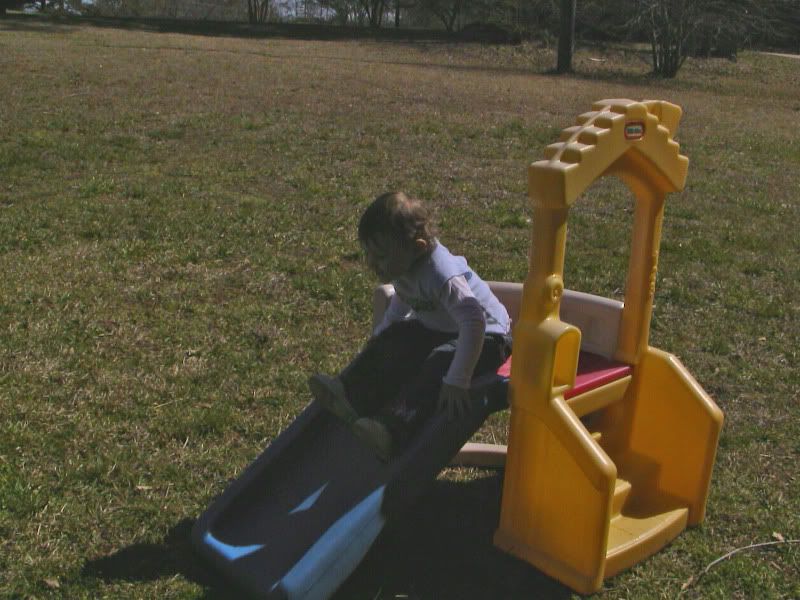 And I think CJ even likes it a little bit!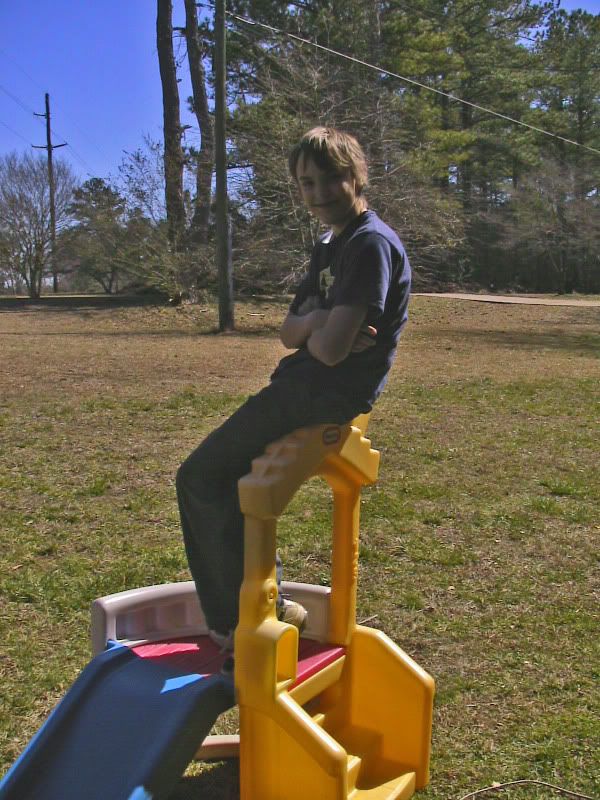 Ruthi loves to make silly faces - isn't she cute?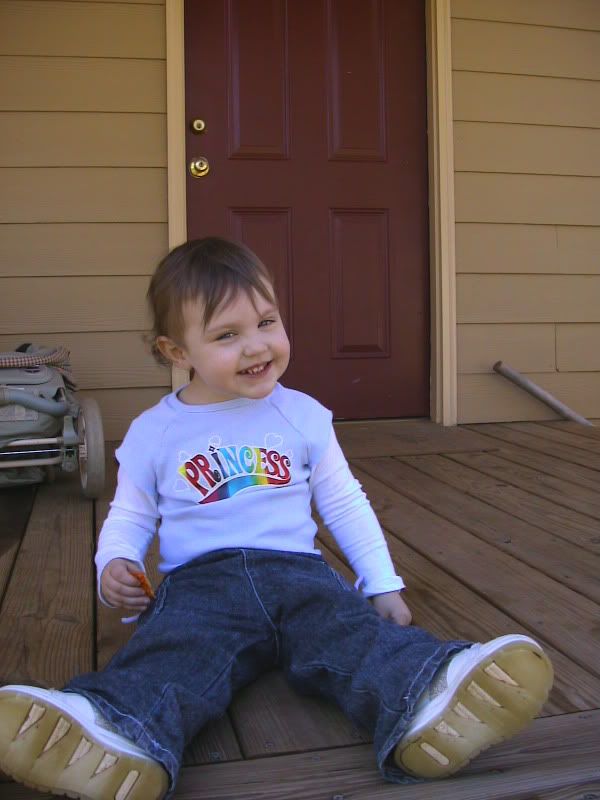 And look at those baby blues! Looking at these pictures, I think she needs a little trim of the bangs. I thought I was never going to get to say that!