I've had some pictures from the 4th, but didn't have my photo editing program installed on my laptop yet, and the red eyes were horrible in the pictures! Now I have it installed, so I was able to make my kids look normal again and now I will share the pics.
My parents, my brother and my aunt came and we grilled hamburgers with all the trimmings. We had a great time and ate plenty.
Us girls went over to see my parents' new house. Then we left my Mom their to get some unpacking done while I took my Aunt back to our house so she could try to get home before dark. Then my Dad and brother headed over to the house as well. So everyone was gone before dark.
My Mom had brought a HUGE box of fireworks, but we never even got to them. We were so tired, we crashed before it was really dark enough to do them. Are we getting old or what?
And I don't know how I managed to NOT take any pictures while everyone was here. Shame on me! But I did snap a few pics of the kids so I'd at least have something to scrapbook from the 4th! So here they are:
My little firecracker:
I couldn't decide which of these two I liked more, so I included both of them: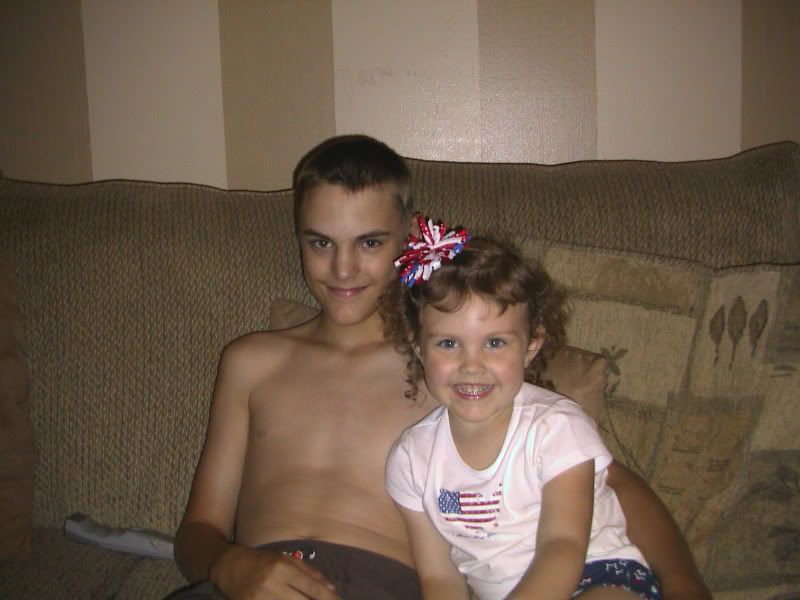 Miss Liberty: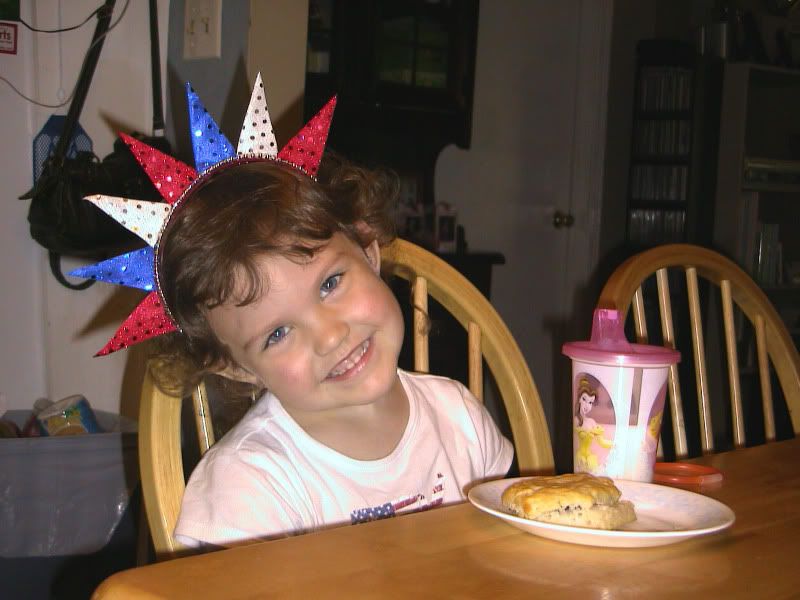 I was tempted to add the pics of CJ to show what I go through when trying to get pictures of him, but I decided to spare him and anyone reading this! At least I got a couple with him being nice and smiling!