I will post Thanksgiving pictures tomorrow. I've got to go through them and do some editing - some of them came out too dark.
Wednesday was a BEAUTIFUL day here. The weather was perfect and I'm glad we spent some time outside. Because yesterday - it got COLD! It may be a while before we get to play outside again!
Anyway, Ruthi and CJ both love to get out the sidewalk chalk.
Ruthi just likes to line up the chalk and put it back in the box and then take it out again. And she manages to scribble around a little. But this time she actually spent more time collecting rocks than coloring.
But she did lay down and let me trace her so we could make a chalk Ruthi! (She's trying to smile, but the sun is right in her eyes!) And if you'll look closely to the left side of this photo, you can see the pile of rocks she had begun to collect.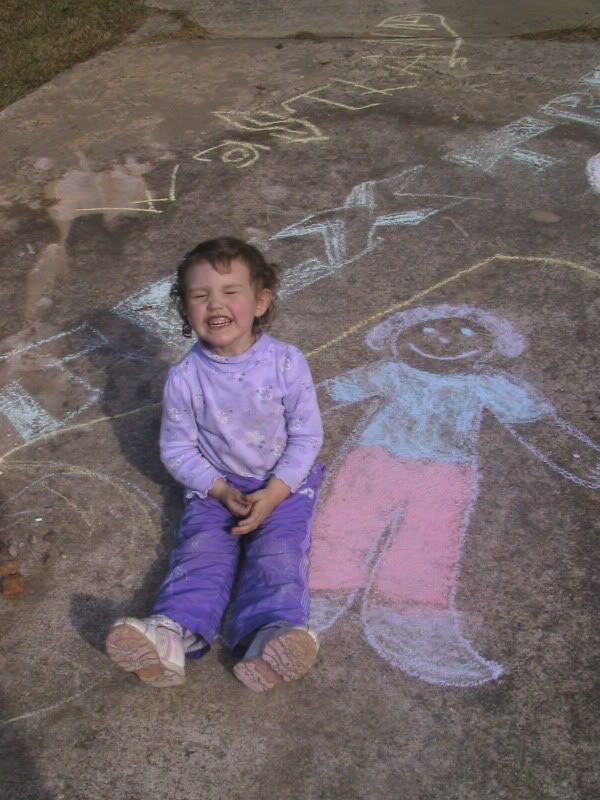 And here "she" is all by herself.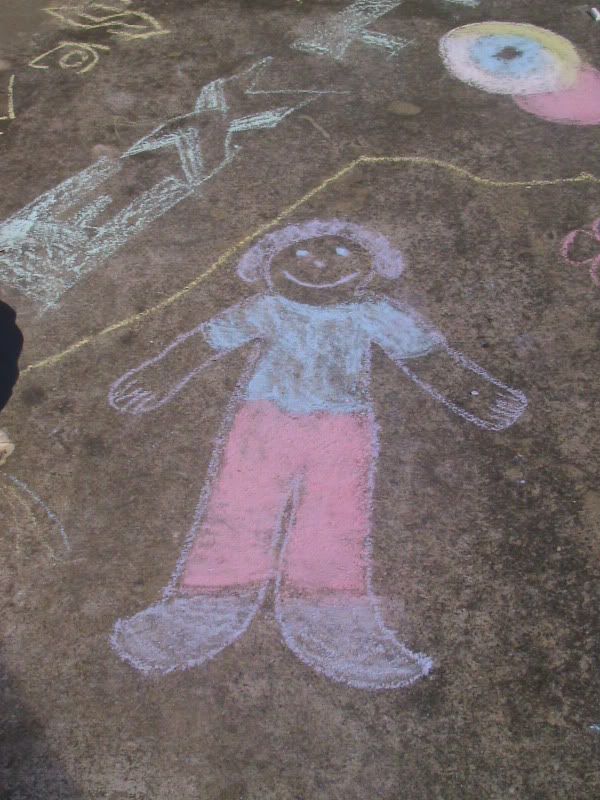 CJ's into writing words with funky letters and drawing things like eyeballs - which is exactly what he did here. He writes this phrase "Exit Extreme" - I have no idea why or what it is supposed to mean, but apparently it's cool. And the eyeball - he draws what's supposed to be behind the eye too. He draws these things all the time.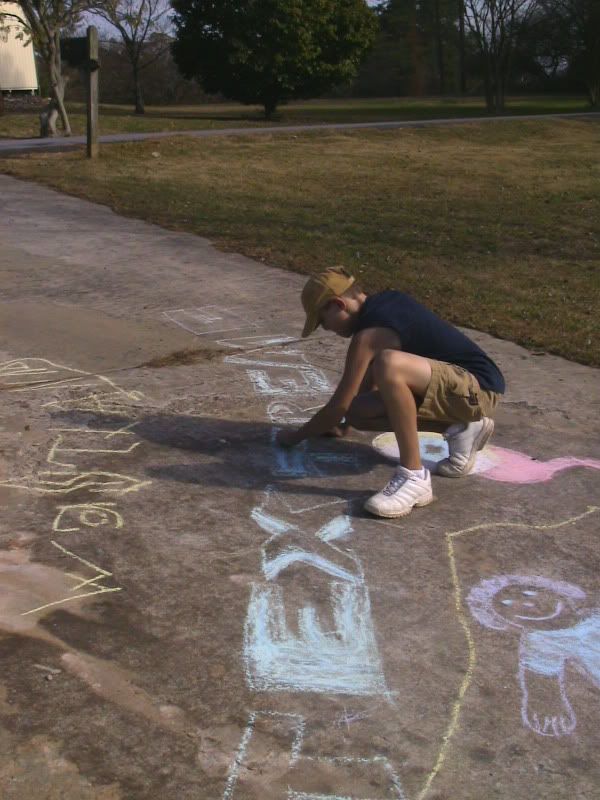 And now his hand is blue, so of course he wanted to show that!
And this one, well, just because she's so cute! (She's standing by a rock collecting spot.)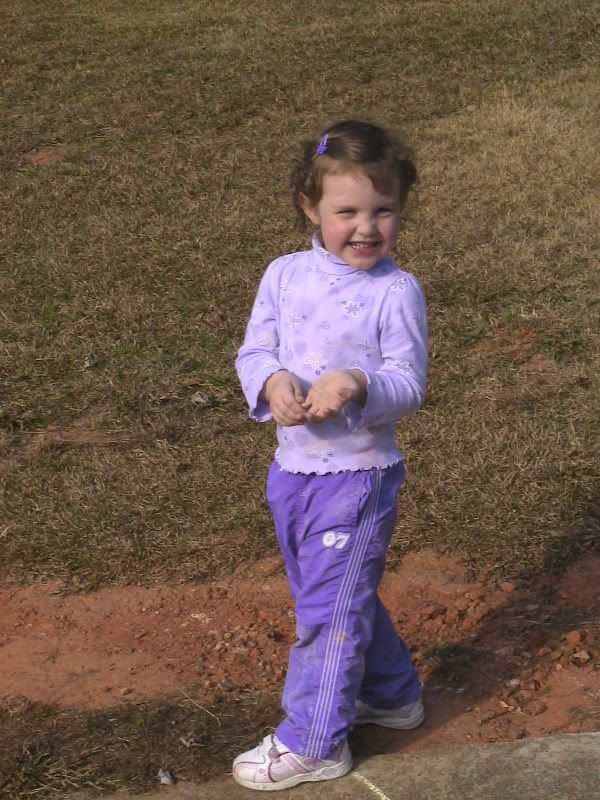 And last - my art work! (Which CJ
tried
to ruin by adding an 'S' to the end of Chip. The little stinker!)