"Just look at those beautiful bananas?

I can't believe they are growing up so fast. Before you know it, they'll be married and having little bananas of their own."
This is a comment I just received a little while ago on my last post. (There were bananas in one of the pictures.)
This made me LAUGH OUT LOUD! It was from "Anonymous", but I know it was my Dad. And I know a hint when I read one. He wants to see pictures of his GRANDCHILDREN - not my shopping trips! LOL!
And I know there are other family members reading who would really like to see some pics of the kids, so guess what? I'm going to post some!
CJ hasn't been one to smile for the camera lately, so these are mostly Ruthi. I'll try to get more of him soon.
I took these of Ruthi last week. She isn't always as cooperative as I'd like her to be when I want to take pictures, but thankfully, on this day, she was all for it, and I got some really cute shots.
I couldn't pick my favorite, so there are several!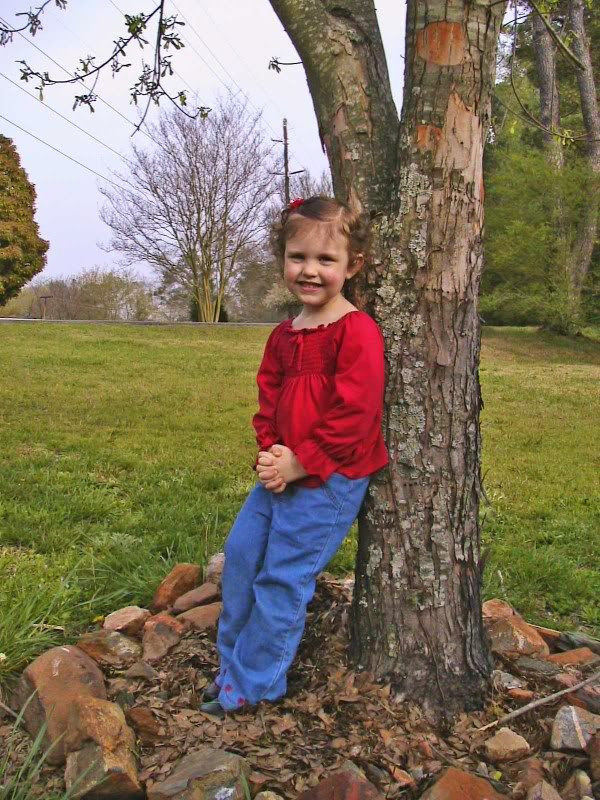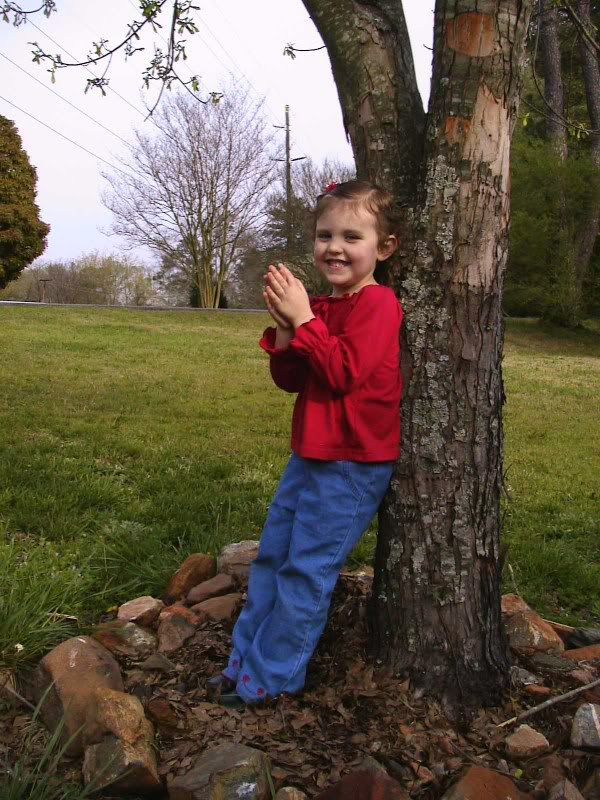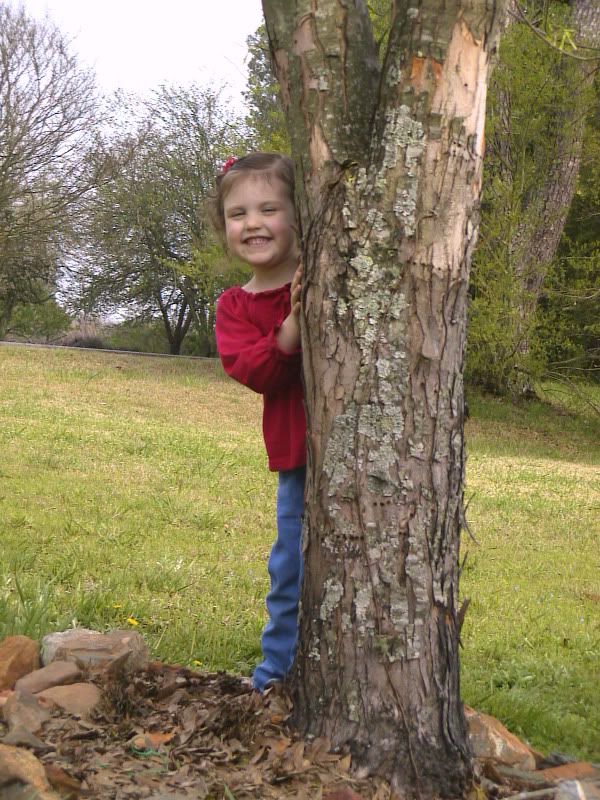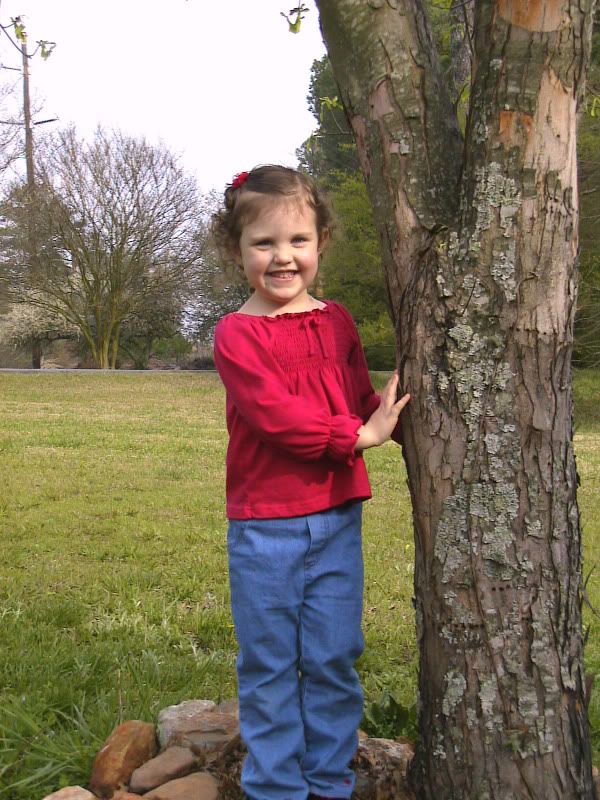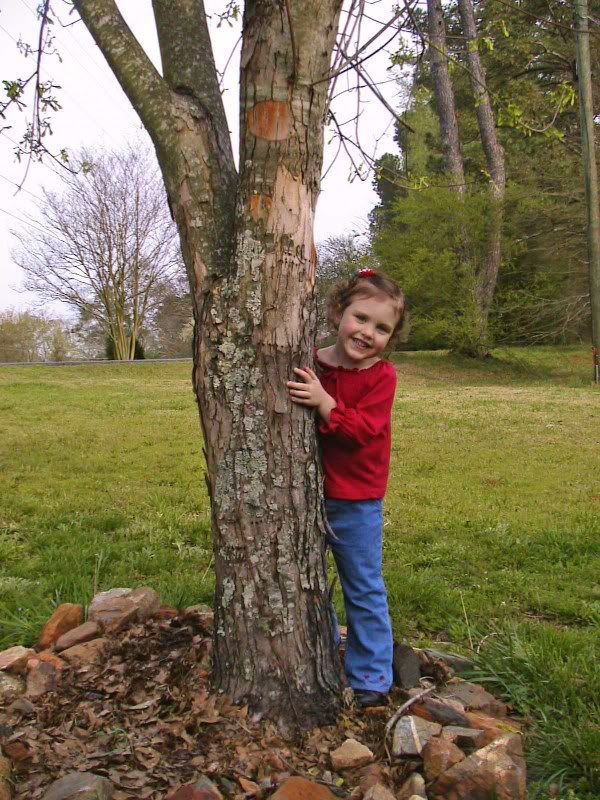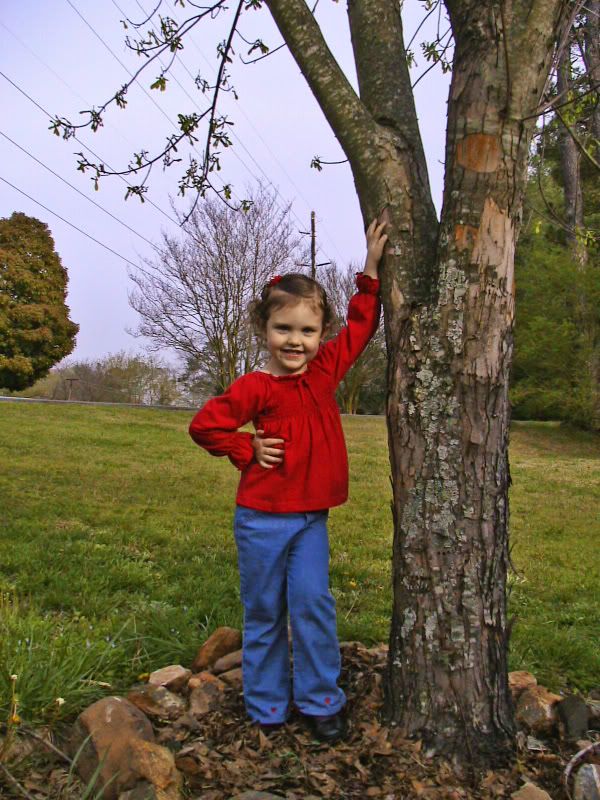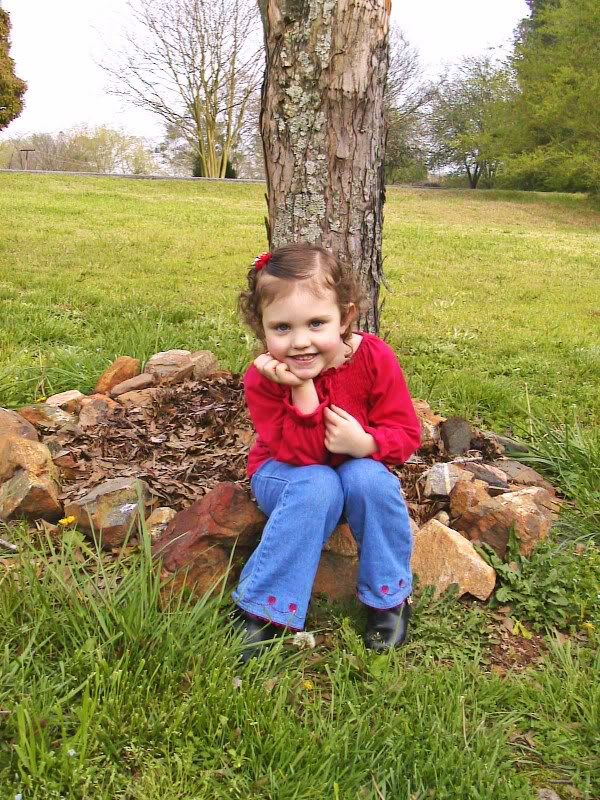 Isn't she just precious and adorable? Of course, I know I'm quite a bit biased!
I'm not at all joking when I say it's difficult to get pictures of CJ. He either hides or makes weird faces. He has to be in the mood. The most recent ones I took of him, I was sneaking to do it. I caught him and his buddy Jake on the lawnmowers.
In this first one, Jake had just turned and spotted me. He turned back quickly to warn CJ I had the camera in my hand. I shot this one just before CJ looked up and hid his face with his hat.
I zoomed in to get this one. Instead of hiding, he glared at me to let me know he didn't want his picture taken. Of course, I did it anyway!
Maybe once he realizes that I'm going to share his photos whether he cooperates or not, he will eventually just smile and be happy. Well, at least I can hope!
So, I hope this will tide you over for just a little bit, Daddy. I will try harder to get more on here more often! Love you!