Yes....I have found yet
another
bloggy thing to participate in! This one is like a scavenger hunt. There is a theme each week, and we are to post a photo (new or old) that fits that theme as we interpret it. Fun, right? I think so, but some of the themes already have me a bit stumped, so I don't know if I'll come up with one for each week...we'll see!
This week's theme is
Steps
. I decided to post a couple of pics from when Ruthi was just learning to walk, thus, her first
steps
. Seems like yesterday! She's growing way too fast!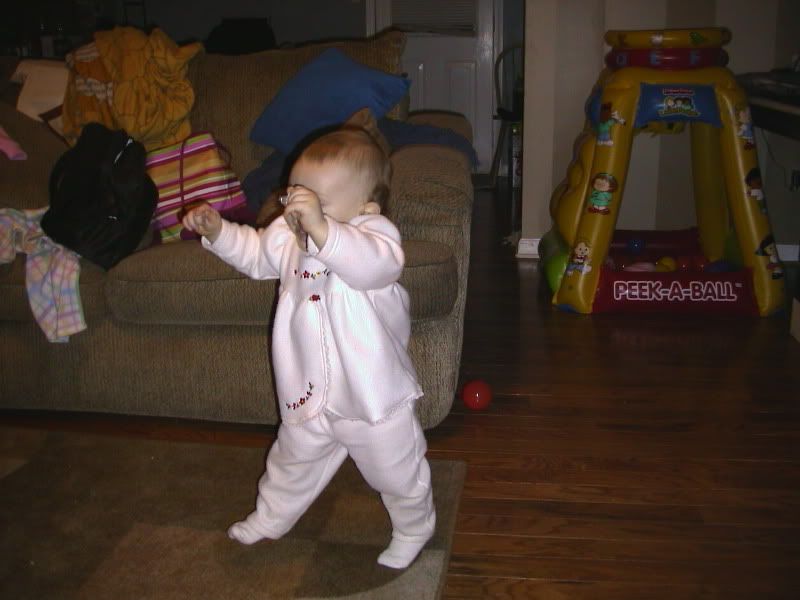 Become a Photo Hunter
View the Blogroll