I wasn't kidding when I said I was blogging again to help me get back on track and get things done again! So here I am after a sweet forever participating in Tackle it Tuesday again!

According to
Flylady's
schedule, this week is zone 2 - the kitchen. I LOVE when I'm doing things the "Flylady way" - it makes me a much happier person. Heaven only knows why I don't do it ALL the time!
Anyway, I started checking off kitchen tasks today. (I've added my progress to my sidebar over there <--- to help hold me accountable!) And since I'm working hard in the kitchen this week, what better place to do some tackling!

I did some huge tackling by getting
lots of baking done
to fill my freezer. I've baked some more since that post. I made cheddar biscuits, a loaf a white bread and a loaf of wheat bread. I was planning to make some pita bread, but haven't gotten to it yet. I still plan to do that as well as some pretzels.
I tackled my freezer - I had to clean it out so I could put all the new baked goodies in there! I took a before picture, but forgot the after. And I'm in bed at the moment, so I'm not going to do it right now. If I remember, I'll add it later.

Then I tackled two cabinets. I still have more to do, but I got two behind me. I'm trying to get rid of some stuff and make better use of the space I have. My cabinet that holds my everyday plates/bowls, mixing bowls and some cups, etc was getting pretty bad. It could sometimes be dangerous to open the door!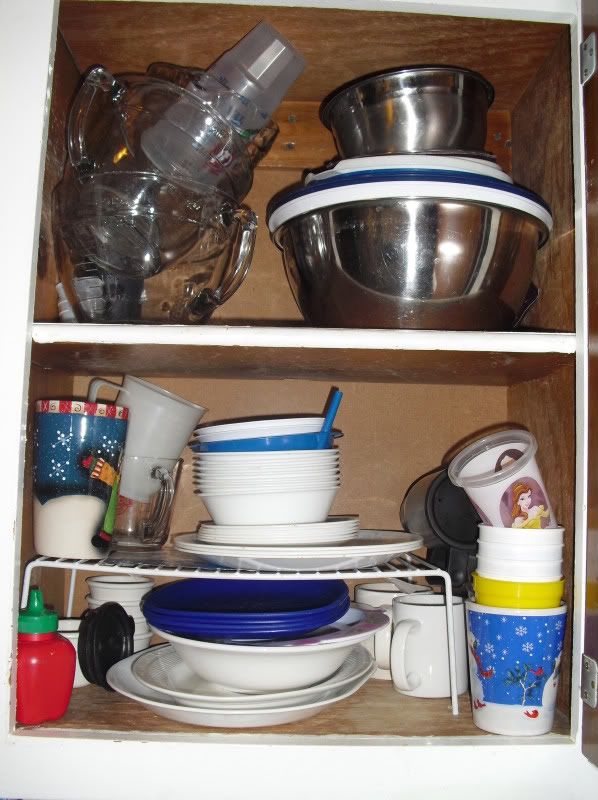 So I moved some things around, relocated a couple things and even got rid of some. Much better now!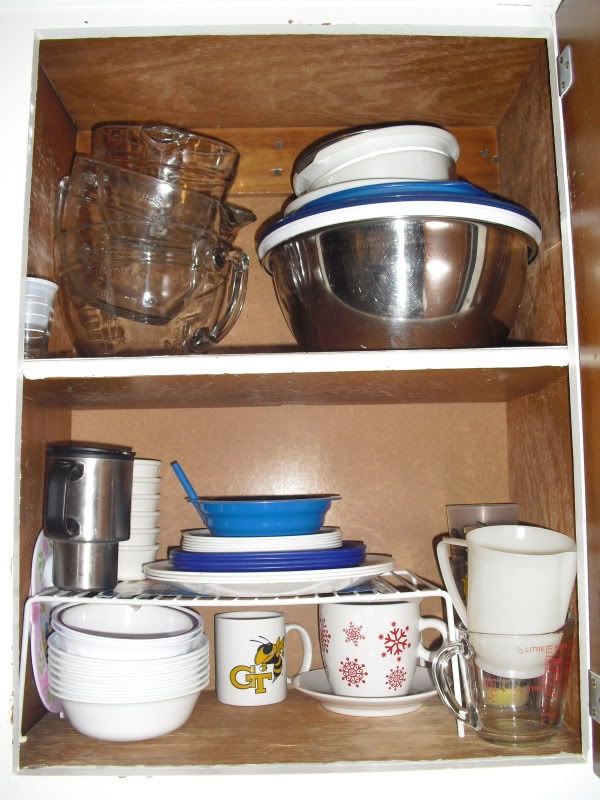 Then was my other dish cabinet. It didn't look terrible, but still needed a little help. The shelves were kinda dirty, because this is an open cabinet. I love having no doors, but it requires a little extra cleaning. Here's before: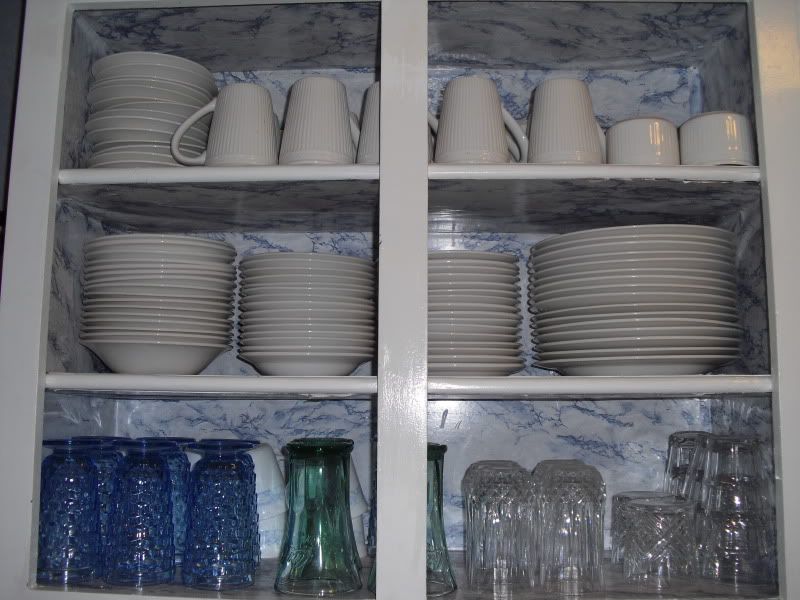 Again, some relocating, a little bit of purging and some rearranging and here's the after: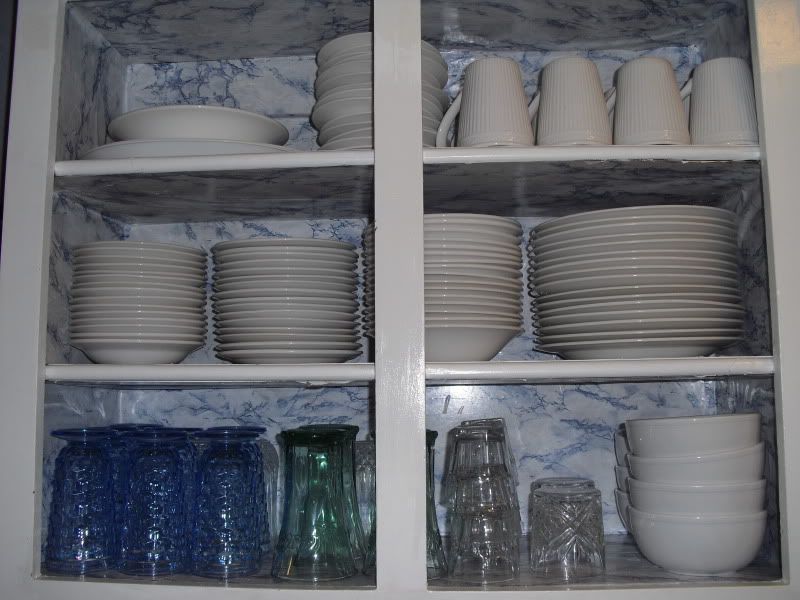 Those bowls on the bottom right were in an inconvenient location before. We use them a lot, so I needed them to be a little more accessible. After shifting things around, I had room for them!

I have lots more I intend to accomplish before the day is done, but that will have to wait for next week!