I feel like the last three weeks have been like a whirlwind, and I'm pretty sure I haven't slowed down much. After a fairly lazy summer, being busy all of a sudden wears a girl out!
So obviously, blogging has taken a back seat. I'm beginning to accept the fact that there are simply going to be blogging lulls. I'm just not cut out to be an every day blogger.
However, for those family members who check this blog daily to see the faces of my smiling kids, I'm sure they are less than thrilled! Yes, you all know who you are. And I am TRYING. I promise!
So, since I have been a slacker, yet again, I have quite a few pictures backing up. So those of you who are looking for those pictures, this week should make you very happy!!!
The Friday before Labor Day, the kids and I went to see Aunt Edna and Uncle Marshall. I can't believe that they live as close as they do, and yet this is the first time we've gone to visit. We had such a wonderful afternoon, and Ruthi had such a great time, that we will definitely be going for more visits!
Marshall has a fabulous hobby...trains. I had no idea how big of a deal this was to him. Until I walked into the basement, that is. I was absolutely amazed, as were the kids. He has the most awesome set up I've ever seen. It's a world of trains which is incredibly detailed and just, well, fabulous!
I forgot to take my camera, and was so disappointed I wasn't going to be able to take pictures. But it was Edna to the rescue. She let me use her camera, and then emailed the pictures to me. (Thank you so much Edna!)
I have to say though, these pictures in NO WAY do this set up justice. Really, it is amazing, and you have to see it in person to be able to appreciate it. Also, as hard as I tried, I couldn't capture the entire thing. It is even bigger than you can tell in these pictures!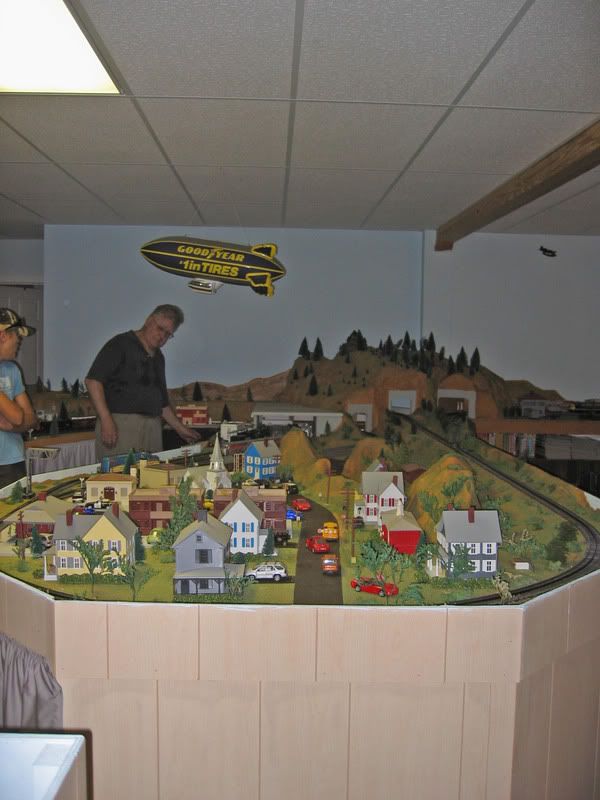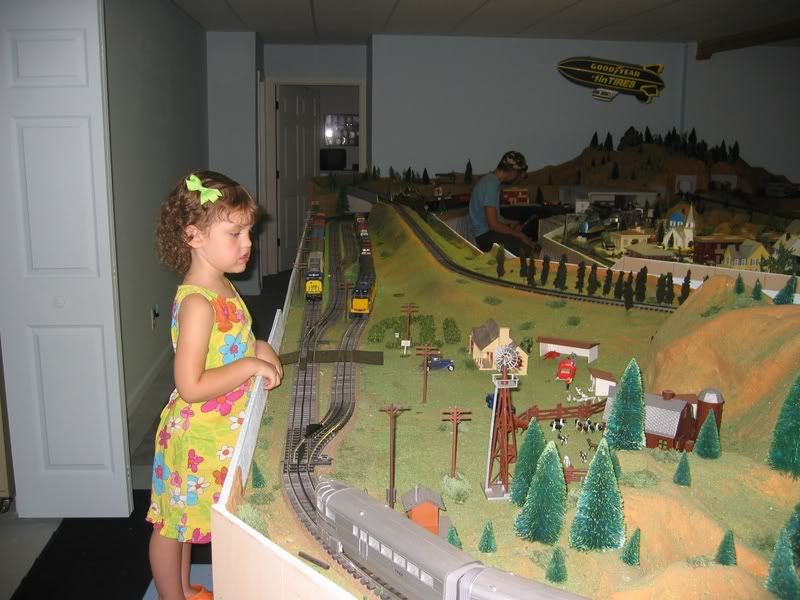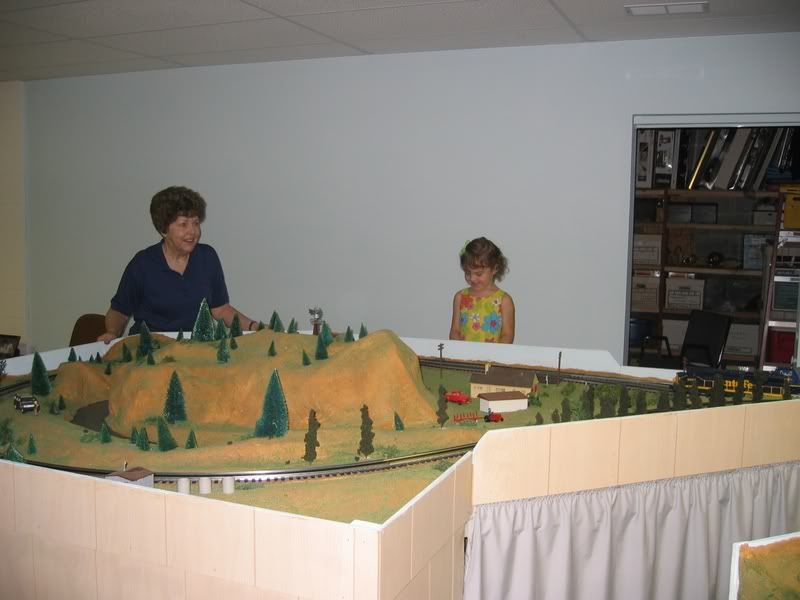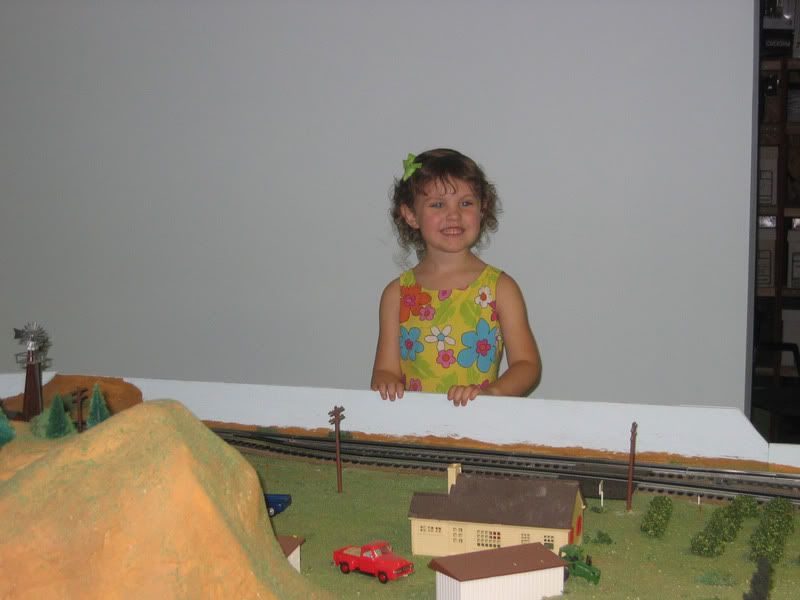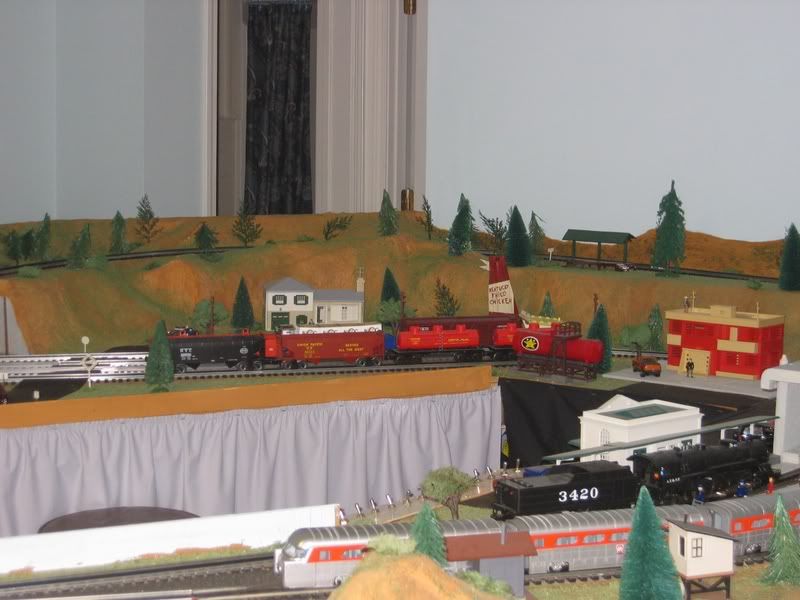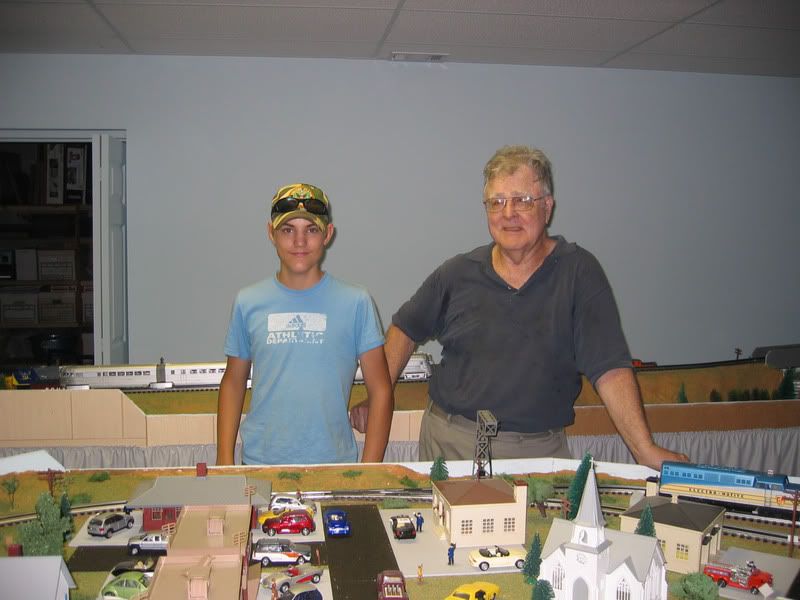 We really enjoyed watching the trains and checking out all the details.
Once the train show was over, we girls headed upstairs. CJ and Marshall went to hang out outside. Edna had some toys and things in the closet, and Ruthi became her buddy very quickly.
They had a tea party and played with pretty much everything that was in that closet. I really believe Ruthi would have sat in that floor the rest of the day playing with Edna if she could have. She found a stamp set and loved it so much, Edna was nice enough to send it home with her. (Thanks for that too, Edna - Ruthi is really enjoying it!)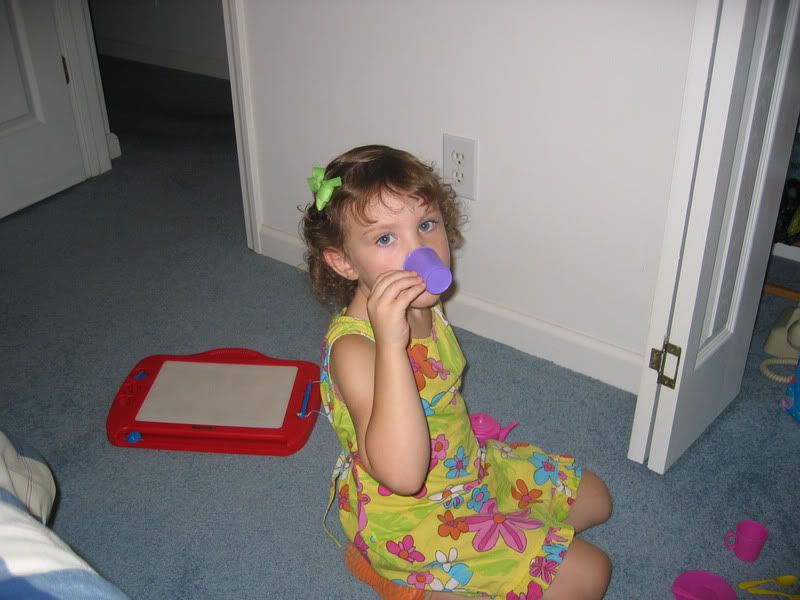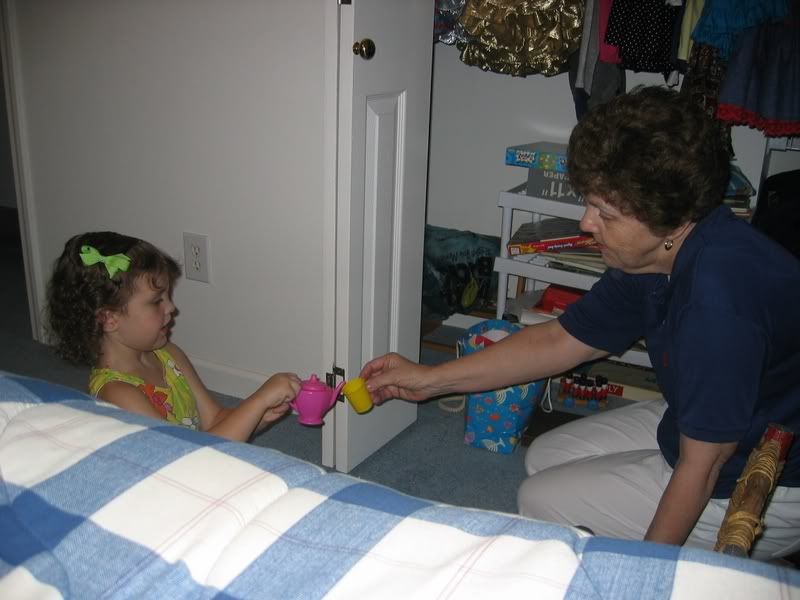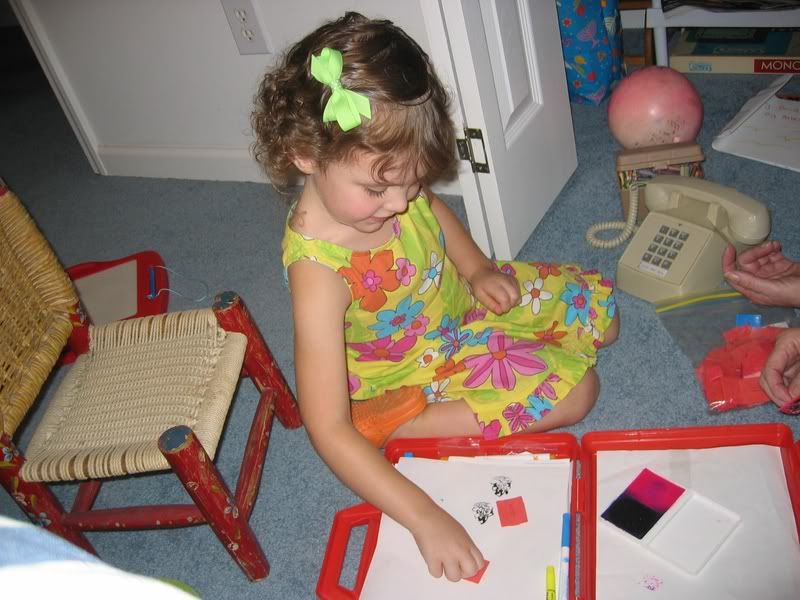 We finally had to say goodbye and head home. Ruthi wasn't thrilled about having to leave, but I promised her we would come back. They have a great place for her to ride her bike, so we will be bringing it along next time!
CJ really enjoyed himself too. He would be in paradise living there - there are lots of woods to explore - one of his favorite things to do. I told Edna and Marshall that if we had a place like that, I'd probably never see CJ - he'd be enjoying the outdoors far too much to be inside!
Oh, and we also picked Ruthi's preschool curriculum up, which was the 'excuse' for going to visit! Thank you Edna, for letting us visit and have such a wonderful time, and for compltetly entertaining Ruthi!
Ruthi actually said on the way home, "Mommy, Aunt Edna is my buddy!"
And that brings this post to a close. But I'm jumping right on getting another post full of pictures ready!