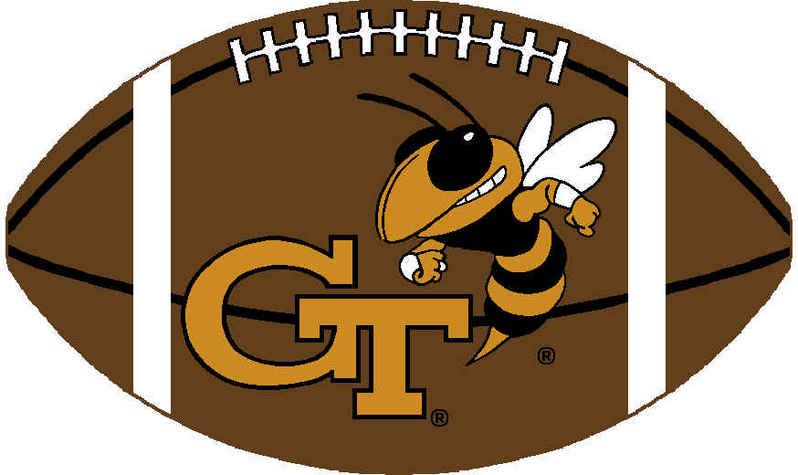 Now anyone who knows me knows I'm not really into football (or any sport for that matter!) But Chip is a HUGE sports fan. And now that football season is here, our Sunday's are spent with a game on. (Not to mention any other given night of the week where there's a good game). But I do support him as much as possible and I route for his favorite team - Georgia Tech.
So, tomorrow night (actually tonight since it's technically Thursday already) we are all going to a GT game. Chip and
CJ
have been going to at least 1 game a year, but this will be my first. And we are ready! Ruthi has a GT
cheerleading
outfit that she will look so cute in! And we all have GT clothing to wear. I have a Calvin Johnson jersey I will be wearing. We plan to arrive early for the before game festivities (Wreck-Fest I think?) and Chip is hoping I can get that jersey signed. We actually decided to make a day of it and go to the Aquarium first and have lunch at the Varsity. I am actually quite excited, and Ruthi is too, though she really doesn't know why. We've had her running around saying "rah-rah" and "
yeyow
zatats
" (Yellow Jackets). So on Friday I'll have some cute pictures to post. GO JACKETS!