Well, I had planned to get these on here yesterday, but I never got a chance to. I have been feeling a bit stressed and overwhelmed lately, and was in much need of a break. My Granddad is living with my Aunt and Uncle in KY now, and needed his heat turned on at his house (a little more than an hour from me). Chip was going to go up there yesterday to do it, but said if I wanted a break, that I could go and get a hotel room and stay the night. I thought it was a bit silly to get a room since I was going to be at Granddaddy's house anyway - so I went and I stayed there. It was very odd to sleep all night without being interrupted, or no one snuggling up next to me! But I slept good, got up this morning and went to do some Christmas shopping. By the time I got home, I was feeling very refreshed - it was nice to have some quiet "me" time for just a little while! So, now I am finally sitting down here to do a little more catching up!
Last Sunday, we went to my parents' house to have Thanksgiving dinner. My mom's cousin Pam and her husband Ennis were able to join us too. We had more great food, and a wonderful time. I have to say right now, SHAME ON ME - I didn't manage to get one picture of CJ! Some mom, huh? It doesn't help that he's not always as eager to pose as Ruthi is, and I guess it's just not quite as cute getting pictures of him sitting in everyone's lap or giving hugs! But I still can't believe I didn't even get one!! Gotta do better with that!
My mom bought Ruthi a kitchen to keep there so Ruthi can play with it when she's there. She also got her some dress-up clothes. Oh, my, we have something started now!! She loved it all! And, Pam brought over a table and chairs for Ruthi to play with too. You would have thought it was already Christmas!! She had a blast with her new things, as you can see in the picures!
All Dressed Up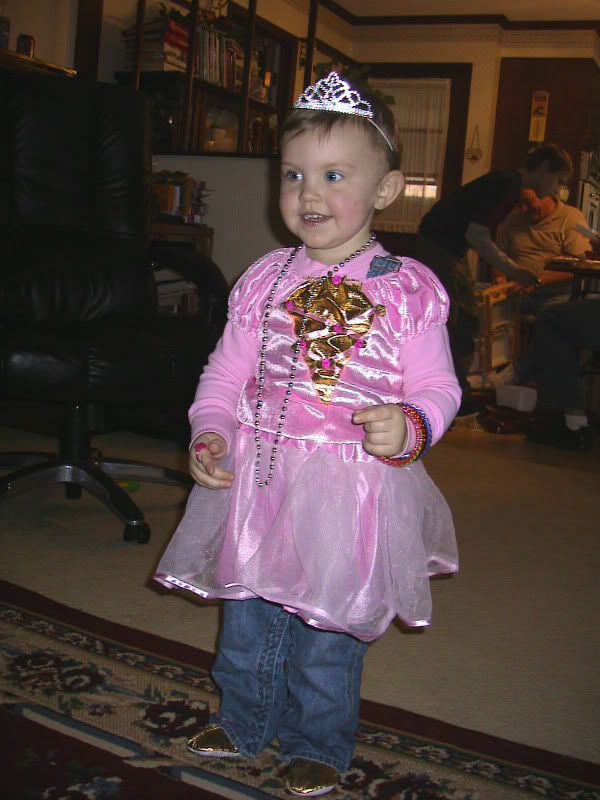 Pretend Play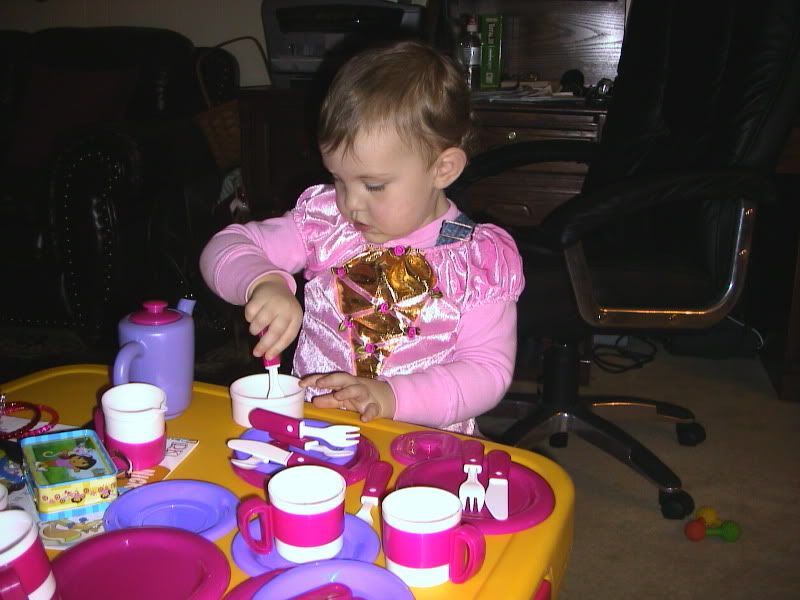 Ruthi's New Kitchen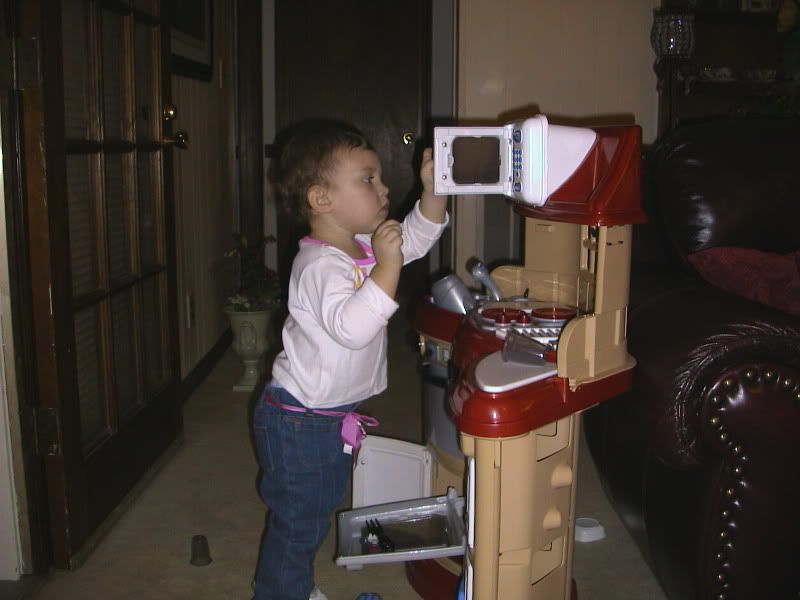 Dinner Time @ the new table!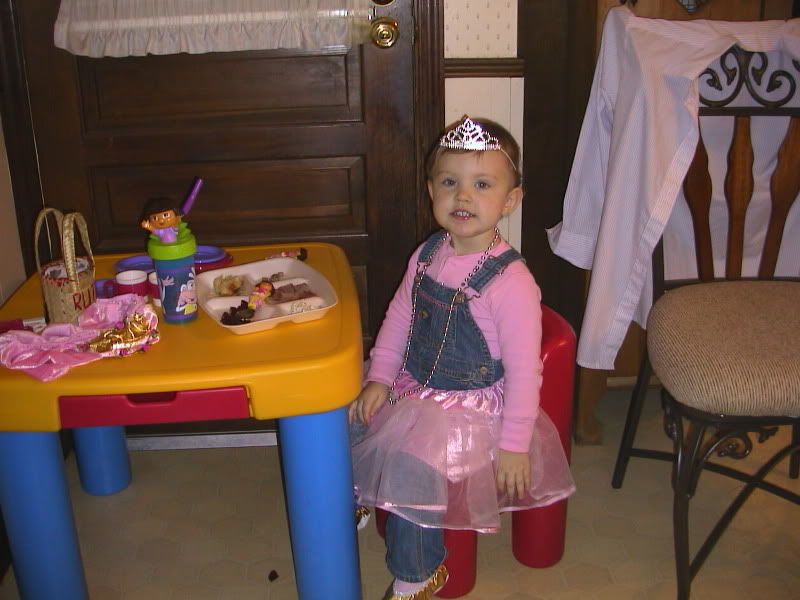 Nana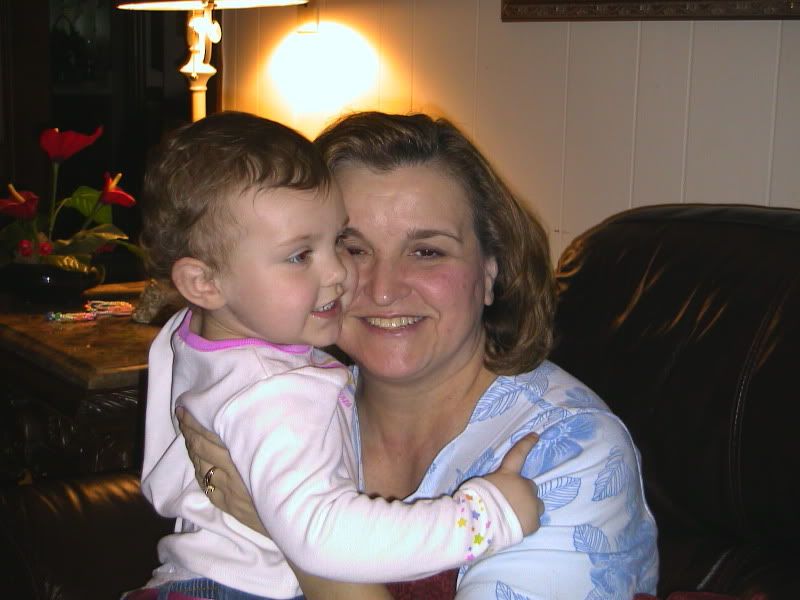 Poppy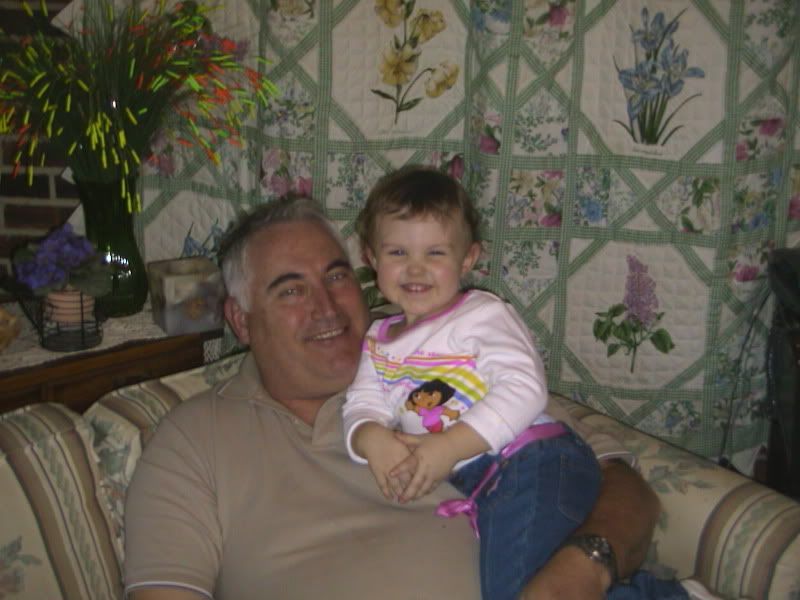 Pam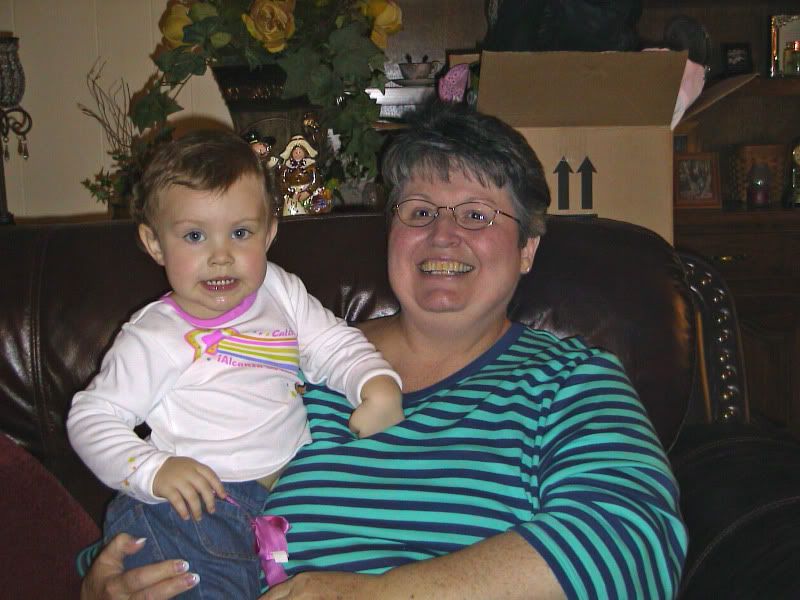 And a big hug for Ennis!